Personal Development (incl. PSHE)
At Seacroft Grange our personal development offer is much more than a PSHE curriculum. It's about the holistic development of the whole-child and incorporates the development of children's Social, Moral, Spiritual and Cultural learning as well as supporting knowledge of the Fundamental British Values of Democracy, The Rule of Law, Individual Liberty and mutual respect and tolerance (as a minimum) of different faiths and beliefs.
Our Personal Development offer runs throughout our curriculum but there are several facets that help to make this clear: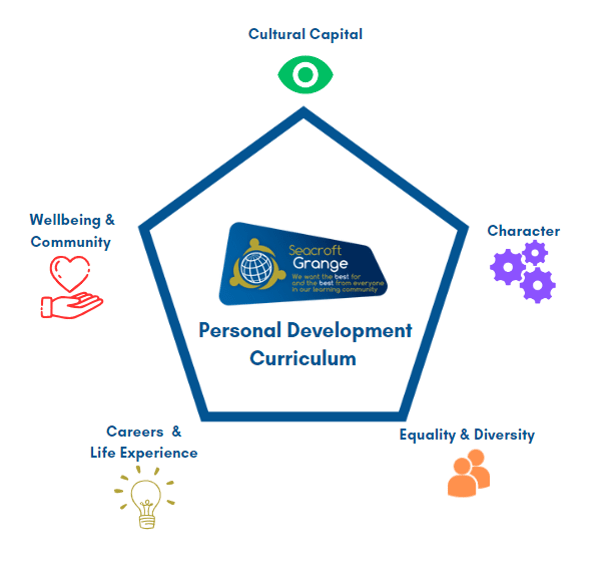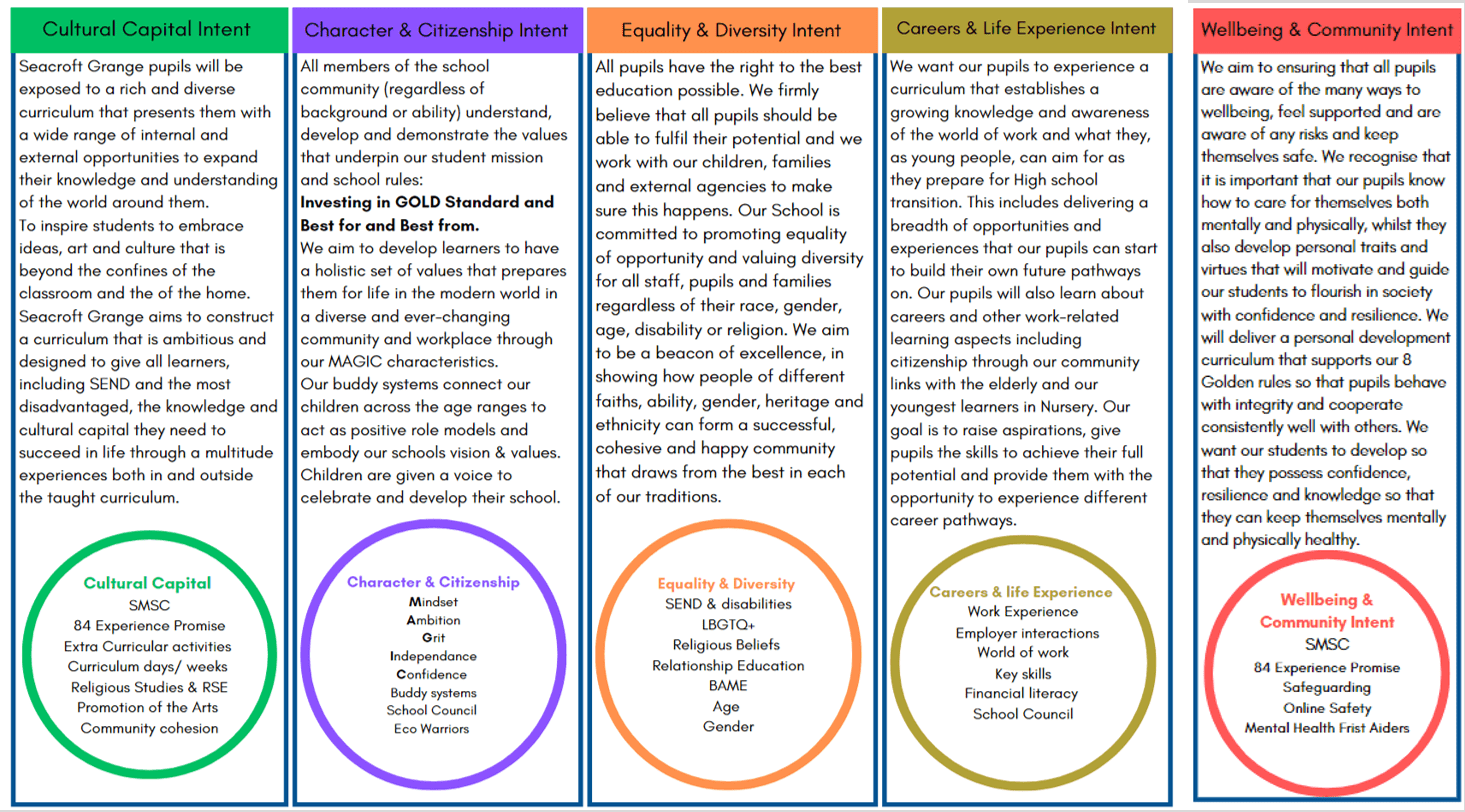 We have the 84 experience promise; a promise that each half-term, from Reception to Year 6, every child will engage in one class-level experience and one whole-school level experience; making 84 in total across their Primary career. Such experiences may be in class, involve a visitor or workshop; they may include going out of school as class or indeed a whole-school trip e.g. the beach; a stately home. These are designed to build cultural capital and provide experiences to make abstract concepts more concrete and bring to life what they read about in books. We want these experiences to be remembered and to benefit children's spoken language and ability to write – with direct knowledge – about a range of things. Ofsted Inspection of school in 2016 commented on how this approach (a pledge at the time) not only supported the curriculum but also children's development socially, emotionally, spiritually and culturally and in their understanding of being a British Citizen and their understanding of Fundamental British Values.
Below is the 84 experience promise mapped out for 2023 - 2024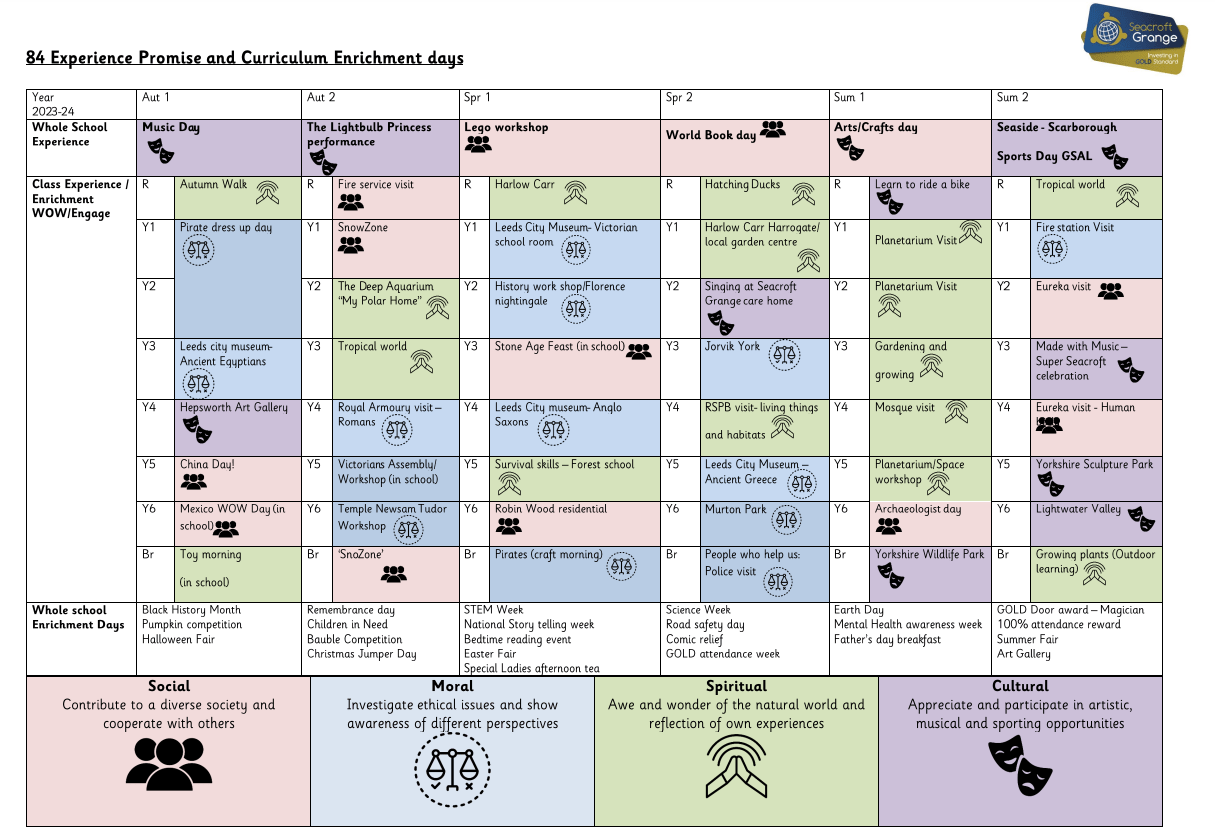 Moresdale Lane, Seacroft, Leeds, LS14 6JR
0113 2605385
office@seacroftgps.org.uk