LEPP - Arts Legacy & fundraiser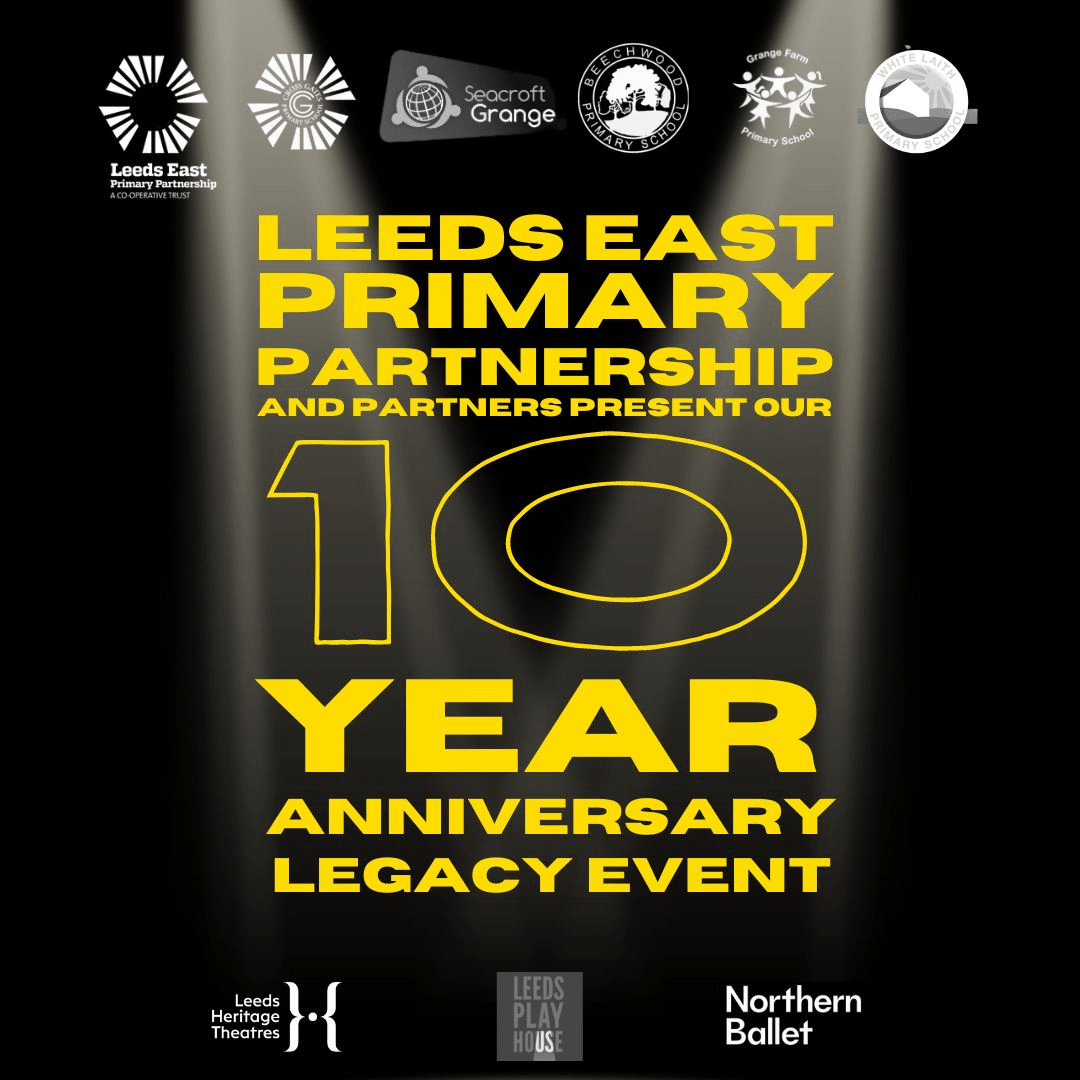 Leeds East Primary Partnership is a Foundation Trust of 5 Primary Schools serving inner-city East Leeds.
Our Mission is to create Opportunity for ALL.
Access to the Arts is not always a priority or an option for our children and the community we serve. However we have seen from past investment in all of our schools the transformative effect that the Arts can have on children's self-esteem and confidence. We're looking to create a huge enrichment opportunity for children across all of our schools.
Our Trust has turned 10 years old and to celebrate this we are planning the biggest school's event in Leeds' Theatres history by ensuring ALL of our children across ALL of our schools access a performance of either The Enormous Crocodile or Oliver at Leeds Playhouse. This will likely be a once in a lifetime opportunity for our children and community.
This will be turned into a legacy event with staff training, pupil's pre-show preparation, video and photographic documenting of the process and post-event relationships to develop with our arts partners.
We would love to get financial support to make sure that this can happen and have the least impact on our already stretched school budgets. Can you help?
Link to fundraising website here
As part of our Legacy Arts event we're holding a CPD day for teachers at Leeds City Varieties and Leeds Playhouse - not only getting all staff ready for this huge event but also engaging in adults in arts-based workshops; developing their skills in teaching the arts for use back in the classroom.
On 5th December 2023 we're getting all of our children to see exclusive performances of Oliver (for KS2) and The Enormous Crocodile (for KS1)
Children will have had chance to prepare props for audience participation. Videographers will be there to capture the journey from the CPD day in November, they'll be in schools beforehand on the day and afterwards - capturing the voices from the day.
A short film will be made which will celebrate the work we've done together to celebrate our 10 years of collaboration.
We hope that we will form a partnership with arts organisations to help us to continue our arts legacy back in school beyond the performances - enriching our curriculum offer and allowing children to enjoy all the benefits that the arts have to offer.
Moresdale Lane, Seacroft, Leeds, LS14 6JR
0113 2605385
office@seacroftgps.org.uk