The Attendance Strategy
At Seacroft Grange Primary we currently have an attendance of 95.5% (September 2016). We are aiming to gain a regular attendance of 96%, and maintain this if not improve on it.

As good attendance is one of our main priorities at the school, we have taken steps to tackle the issue of non-attendance and have put in place a school strategy. This includes an attendance bus, logging of attendance and working in partnership to monitor and when necessary attend the home of persistent none attendees.

There is positive reinforcement of attendance through the use of an attendance board in the hall which shows each classes attendance for the week and a weekly prize that is won by an individual pupil who has had 100% attendance that week is given, the best class attendance is given Seacroft Sid who is displayed in the class. 100% attendees are rewarded with excursions at the end of the year.
This is Seacroft Sid. He is awarded to the class with the highest attendance each week in Friday's GOLD assembly. Where will he be next week?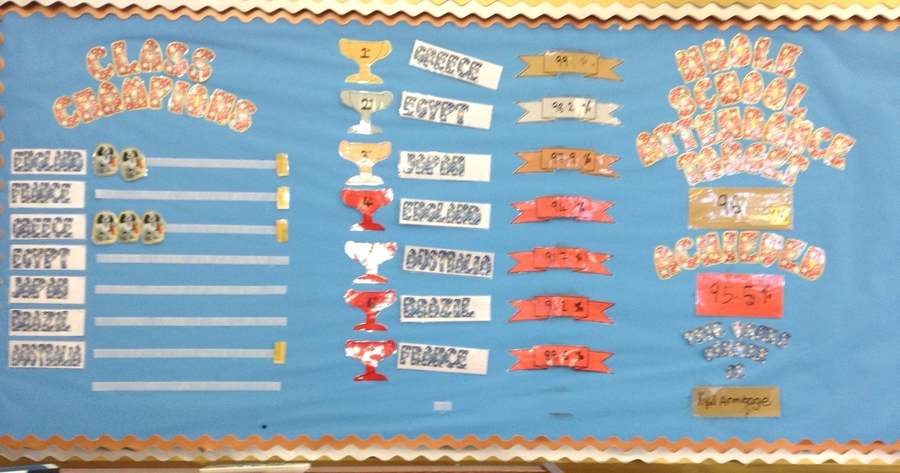 This is the attendance board in the hall. It tells you:
how many times each class has won Seacroft Sid (these are shown by the mini-Sids next to each class name!)

The GOLD bars tell us how many times each class has won the transition award.

It tells you the classes attendance, in order, from lowest to highest!

It tells you our whole school attendance target and where we are on our journey to meet it!